Heritage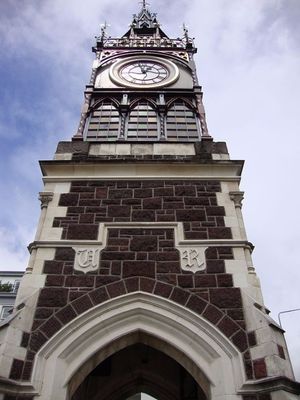 Commercial and residential heritage restoration
Latest technology in historical strengthening and repair work
Traditional methods are being fused with modern technology to include reinforcement and strengthening. Plaster Works have recently repaired and reinforced most of the lath and plaster walls and ceilings in Riccarton House back to their original state.
Traditional methods currently in demand in Christchurch include repairs to lath and plaster walls and ceilings using traditional lime and horse hair plasters. Lath and plaster walls don't always have to be removed and replaced with Gib.
Cornice, ceiling rose and decorative moulding repairs
Plaster Works' team undertakes cornice and ceiling rose and decorative moulding repairs, both interior and exterior. The Victoria Street Clock Tower is an example of how new plaster systems have been used to match in with orginial plasters.
Our experienced team are available to consult on any heritage restoration project to ensure you get the right result using the best product and methodology available.
Plaster Works will work with all architects, builders, consultants and building owners from the very beginning of a project to ensure the correct repair methodology is used to meet building code requirements, budget and heritage guidelines and ensure longevity of the building.